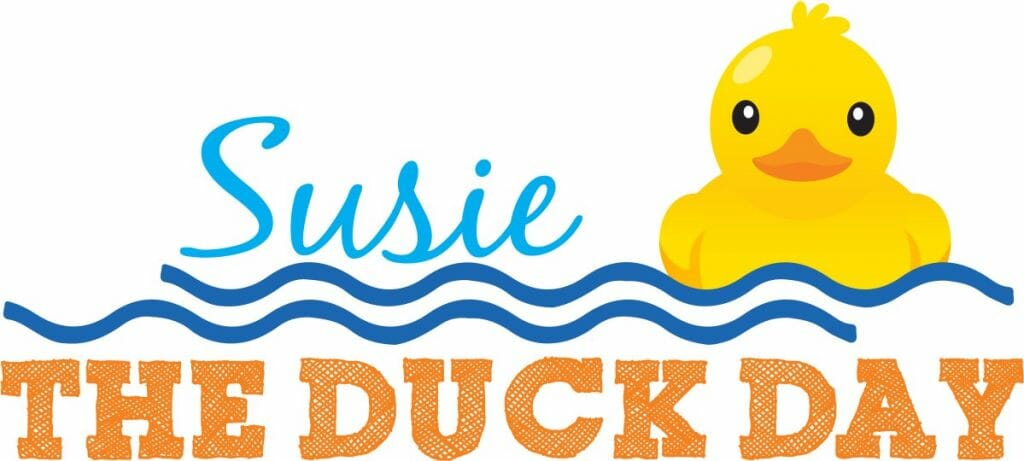 39th annual Susie the Duck Day of Lodi
LODI ROTARY SUSIE THE DUCK PARADE
Be sure to get your kids lined up along Main Street to see
Susie the Duck waddle her way down Main Street in the parade hosted by
Lodi Rotary Club. The parade starts at 10:00 am,
beginning at Columbus St. at Hwy 113 and traveling down the through center of town,
Main Street and ending at Fair St. Sign up to be in the parade here.
LIVE ENTERTAINMENT
The Lodi, Lake Wisconsin Chamber of Commerce present
Music to be announced!
Wet your beaks and shake your tail feather
at the
Susie Beer Tent
DUCK DERBY
The Lodi, Lake Wisconsin Chamber of Commerce present
A creek filled with floating yellow ducks racing to the finish line!
This time-honored tradition starts after the parade, approximately 1:00.
Ducks will be released Veteran's Park with the finish line behind LaGrotta Wine Bar on Spring St.
Coach you rubber duck down the creek against a
flock of other yellow rubber ducks.
Duck Derby winners, land on the prize podium!
Prizes of $500, $250, $100, $50 (2) $25 (2) a trunk full of groceries by Main Street Market and more prizes!
Duck Derby winners will be announced live at 2 pm from the band stand!
presented by the Friends of the Lodi Public Library and Activate Lodi.
This event begins at 8 a.m. and will start and end at the elementary school.
August 14 is going to be such a wonderful day for our community!
Our businesses, members and volunteers will strive to make this one for the record books!
We can't wait to see you August 14 for the 38th Annual Susie the Duck Day!!!
For up to date information and Duck Derby Prize winners, please visit the Susie the Duck Day Page.
LODI VALLEY HISTORICAL SOCIETY
Stop at the Lodi Valley Historical Society at 173 S. Main to grab a photo-op with the past Susie the Ducks!
Vote for your favorite past duck with a buck!
The Historical Society of Lodi is a non profit and generously staffed
by local volunteers, passionate about keeping the past alive and not forgotten.
The Lodi, Lake Wisconsin Chamber of Commerce present
Start your day shopping at th
e Spring Street Market –
a NEW open air event running along
Spring Creek with local vendors,
This event will run all day from 9am to 3pm and is FREE admission.If you are interested in being a vendor, apply
here
.